Tottenham Hotspur beat Manchester United 3-0 victory in an intriguing clash at the Old Trafford to register three wins on the spin for the first time in 2018.
Two stunning goals from Lucas Moura and a fantastic header from Harry Kane sealed a Spurs victory that builds more pressure on beleaguered United manager Jose Mourinho.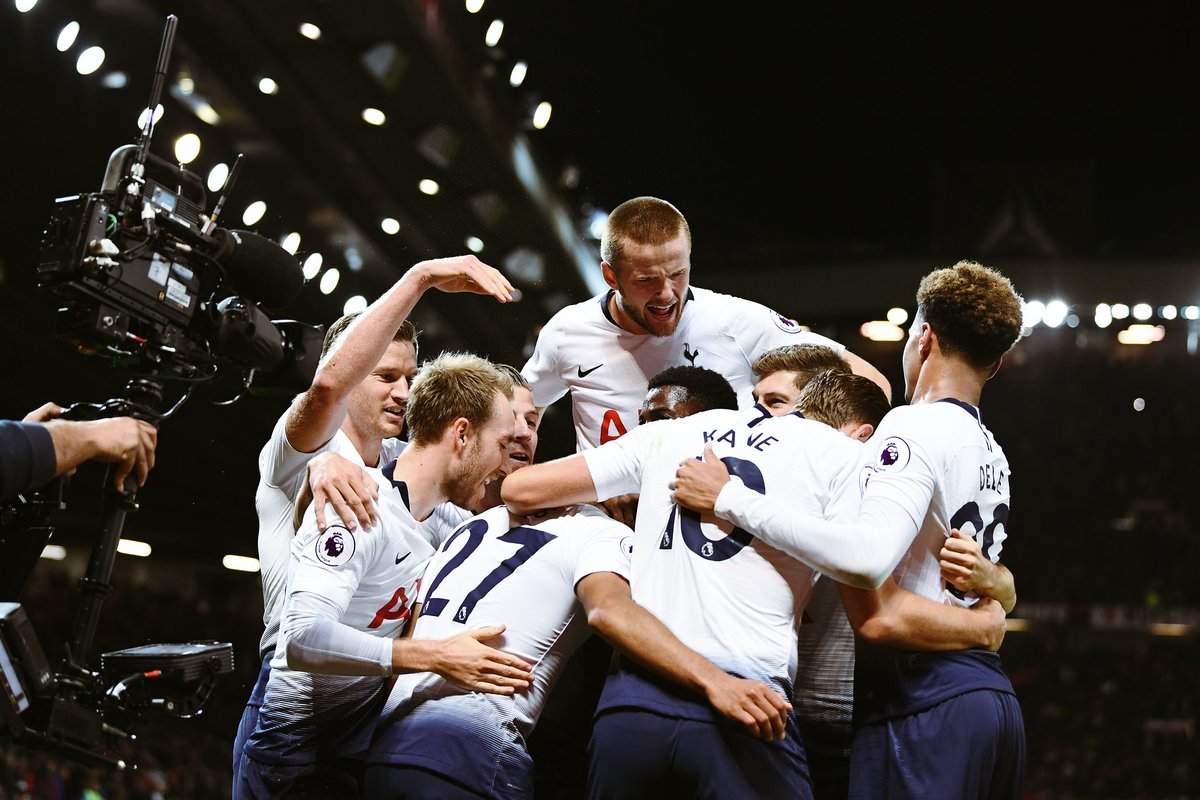 The Lilywhites have now won all three games so far this season and this was their first clean sheet.
Meanwhile, the Red Devils are already six points off the pace ahead of weekend's trip to Burnley.
Here's how Twitter reacted to the high-octane Premier League encounter at Old Trafford.
Man United fans right now… pic.twitter.com/nGn5Eg73t2

— Troll Football (@TrollFootball) August 27, 2018
James Bond can't even look at him pic.twitter.com/idZ5txvYvN

— Sam Diss (@SamDiss) August 27, 2018
We need a Man United Fan TV for nights like this 😂

— GRM Daily (@GRMDAILY) August 27, 2018
Jose Mourinho is the new Arsene Wenger #MourinhoOut

— Saad Asif (@SaadAsif01) August 27, 2018
Man United signed Matic and Fred to free up Pogba is the biggest lie ever told..

— ASG (@ahadfooty_II) August 27, 2018
BROKEN DOWN: Jose Mourinho's third season is in full swing at #MUFC 😂 pic.twitter.com/3ln20gNRMn

— ShotOnGoal (@shotongoal247) August 27, 2018
Man United spent $70m this summer and Tottenham spent $0.00 but I prefer really not to speak

— JAGS (@EtniesJags) August 27, 2018
Man United's centre backs are the deadest 😂😂😂😂😂😫😫😫😫😫

— Sam (@samuelJayC) August 27, 2018
Man United fans were very quick to tell me last week that Arsenal are in a relegation battle, with you now being below us in the table, what does that mean for United 😂

— MR DT © (@MrDtAFC) August 27, 2018
Manchester United now have a worse goal difference than Cardiff, who haven't scored a goal since April.

— Footy Humour (@FootyHumour) August 27, 2018
Comments
comments