When someone turns 31 years old, almost anyone would say that said person has their entire life in front of them.
But sports are very different from real life. That's why Novak Djokovic's 31st birthday, which he celebrated just last week, could actually be another marker in his road to retirement.
Djokovic entered the 2018 French Open as the 22nd-ranked player in the world, which was his lowest ranking in almost 12 years. Even with his long hiatus due to injury, that seemed like an unconscionably low ranking for someone of Djokovic's stature. But in a cruel twist of irony, it might've actually been too low of a ranking.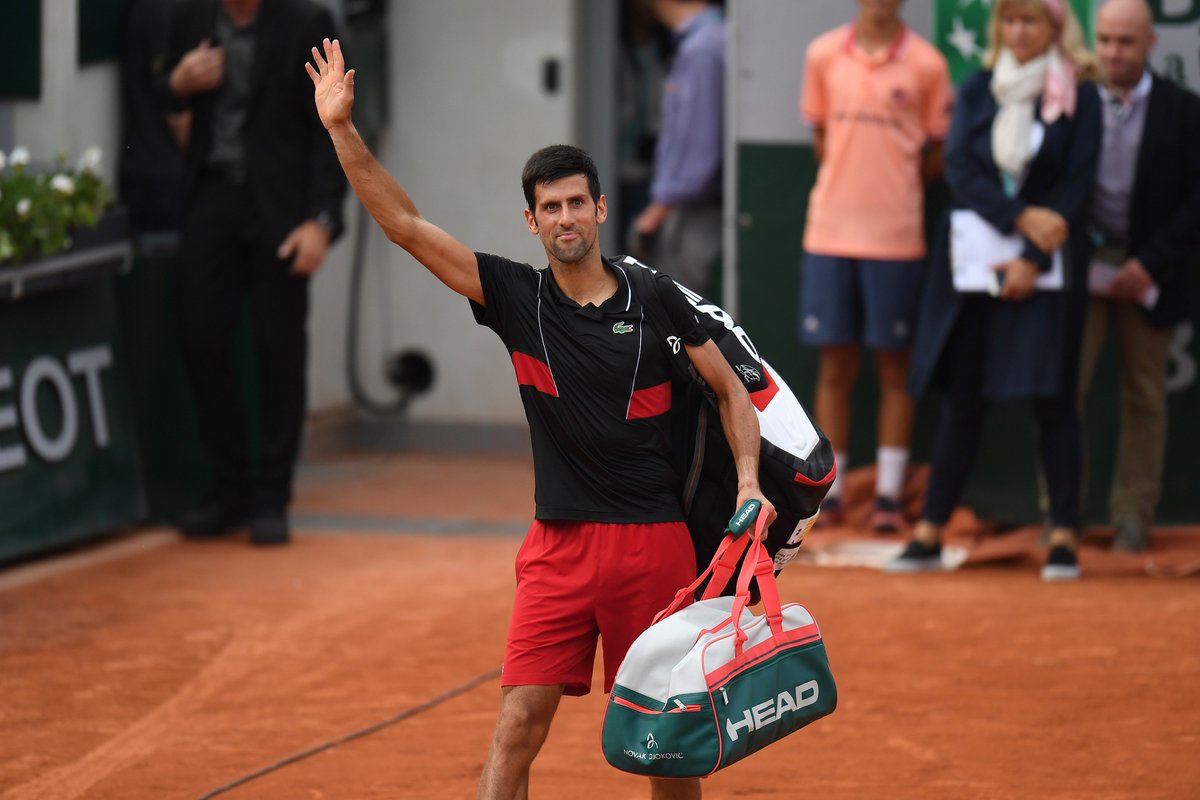 Djokovic lost to Marco Cecchinato, a mostly-unknown Italian who was ranked 72nd in the world, in the last-eight stage of the hallowed Roland Garros tournament, continuing his drought of not reaching the semifinal of a major tennis tournament since the U.S. Open back in 2016.
Despite taking almost a year off from tennis, having effectively sat out from major competitive play since the 2017 Wimbledon tournament, Djokovic talked about wanting to come back in peak form for the 2018 Grand Slam season. At least early on in Paris, that plan seemed to be working, as he dispatched 30th-ranked Fernando Verdasco in straight sets. But the follow-up loss to Cecchinato was maybe even more shocking to Djokovic himself than it was to the rest of the tennis-watching world.
Interested in taking your love of tennis to the next level? Visit 918kiss Thailand.
The visibly dejected Djokovic appeared to be anything from despondent to shocked to angry in his comments after the loss, repeating his desire to talk about anything but tennis, and perhaps more alarmingly, already planting the seed of doubt that he had serious doubts about playing on the grass court of Wimbledon.
Djokovic alluded to the fact that he wasn't really 100% entering the tournament, but refused to elaborate any further. But said fact was more than obvious, given the way he was being worked on between sets. While he would not call this loss the worst of his career, he did admit to the fact that he had more on his mind than just his tennis career.
The old saying in sports is "father time remains undefeated." More often than not, an athlete's body breaks down far before his will to compete. In a sport that's as physically demanding as tennis, the window to compete at the highest level is brutally finite. Tennis fans have seen this first hand, even with legends like Pete Sampras and Roger Federer.
Over the past year-and-a-half, Djokovic has changed his tennis coach (even enlisting the great Andre Agassi as the replacement), personal fitness specialist, and physiotherapist. He then took a prolonged hiatus after a nagging elbow injury, which he claimed had been bothering him for more than a year prior, forced him to retire early at the 2017 Wimbledon tournament.
Given what we just saw, and given what we just heard from Djokovic, maybe it's time to acknowledge the truth, even if Djokovic doesn't want to: Djokovic might've just lost to Cecchinato, but he might be losing the match of life against father time as well.
Comments
comments