With the Wimbledon betting odds still up in the air this year, it's looking like it could be anyone's game as British favorite Andy Murray is yet to fight his way back from an ongoing hip injury that's kept him out of the game since his last professional appearance at Wimbledon 2017, when he lost to American Sam Querrey in the Men's Singles quarterfinals.
Scottish born Andy Murray is one of the most well-known and successful British tennis players in the men's field, having won the US Open, the ATP World Tour Finals and the prestigious Wimbledon, twice, alongside his two Olympic Gold Medals, the only British male to ever do so.
Aside from being the biggest and most highly respected, Wimbledon is also one of four Grand Slam tennis tournaments, the other three being the French Open, the Australian Open, and the US Open. Although all four of the tournaments are generally considered the peak of tennis competitions, Wimbledon is without a doubt the grandest stage of them all as it holds the record for being the oldest, with the competition running from the same location for 141 years. Since the Australian Open changed from grass to hardcourt in 1988, Wimbledon is now the only major tennis tournament still played on grass.
As of 2017, only 8 men and 10 women have won the singles Career Slam, this means winning all four competitions throughout their career.
| | |
| --- | --- |
| Men ♂ | Women ♀ |
| Fred Perry | Maureen Connolly |
| Don Budge | Doris Hart |
| Rod Laver | Shirley Fry Irvin |
| Roy Emerson | Margaret Court |
| Andre Agassi | Billie Jean King |
| Roger Federer | Chris Evert |
| Rafael Nadal | Martina Navratilova |
| Novak Djokovic | Steffi Graf |
| – | Serena Williams |
| – | Maria Sharapova |
One of the biggest and noteworthy elements of Wimbledon is the incredibly strict uniform code that the athletes have to adhere to, which requires all players no matter their standing or experience to wear all white from top to bottom. This includes underwear, sweatbands, hair bands, socks and even any medical/sports equipment such as wrist wraps or joint supports that athletes may require. Although the rule may seem a little over the top, especially to the athlete sponsors, officials made the reasoning behind the rules crystal clear, explaining that throughout the tournament, they would prefer the spectators to pay attention to the playing ability and skill of the athletes, rather than any outfits, colors or advertising.
Let us know what you got up to this weekend, and if this guide to the rules came in handy!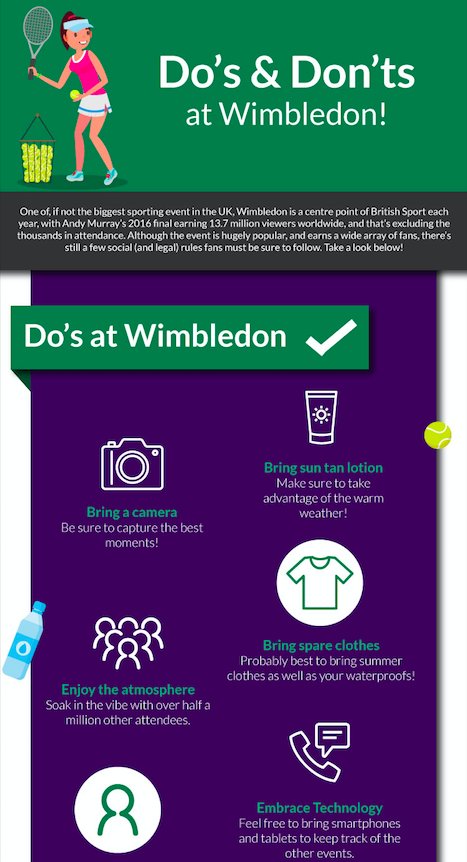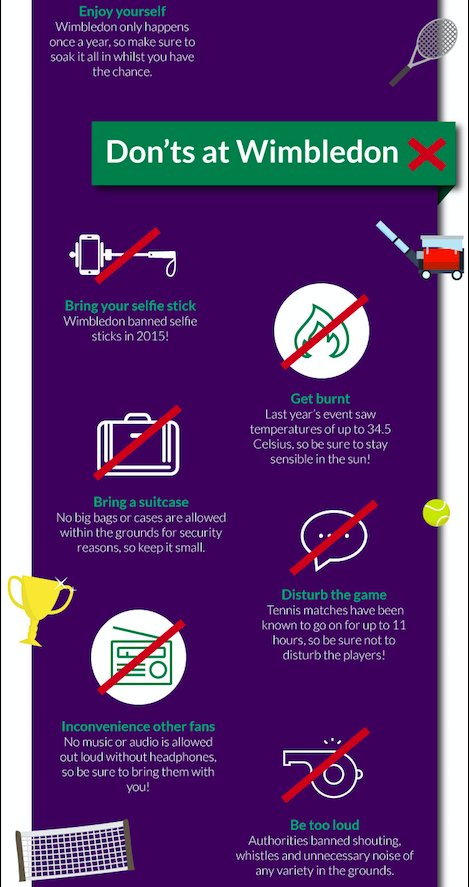 Comments
comments