Tottenham will be looking forward to their second round of the Champions League, having beaten Real Madrid to top spot in their group, they were rewarded with Juventus.
West Ham meanwhile will be looking to climb further up the table under new manager David Moyes, who has so far managed to mastermind victories over Stoke and Chelsea, while also getting a draw against Arsenal. Come 4th January when they meet Spurs they will be hoping that the atmosphere in Spurs' temporary home of Wembley will not be a factor in the match.
West Ham's new stadium at the Queen Elizabeth Olympic Park is a mere four miles from their old Boleyn ground, while Spurs have to travel twelve miles from their old White Hart Lane ground to reach Wembley. We have created an infographic below which compares the two stadiums and looks at which one is the better value for the fans.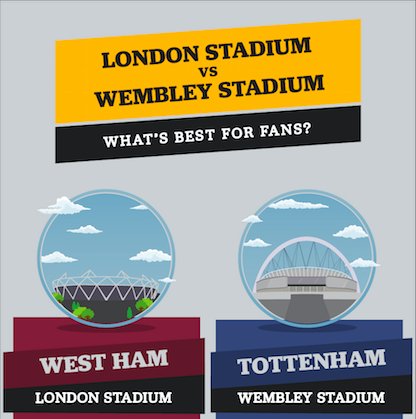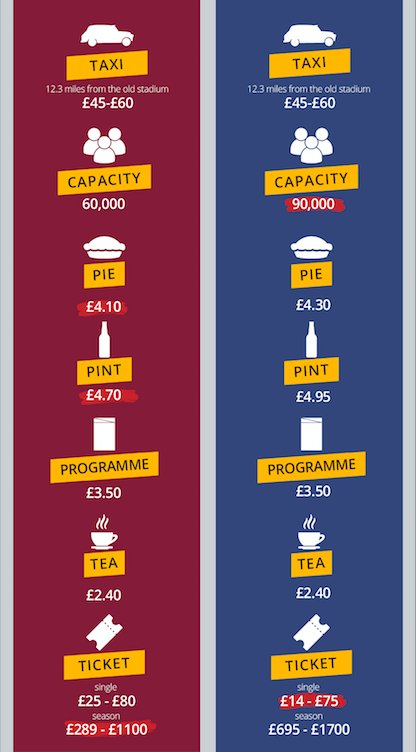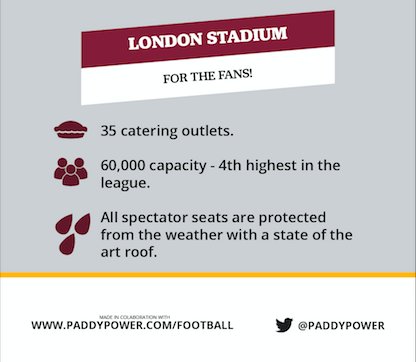 Comments
comments