The 2016/17 Premier League has now comfortably passed the halfway stage and things are getting very serious for the title contenders and their fans. Of course, some of these supporters like to rack up the tension even higher by betting on the league winners as well and this article will take a look at those sides that are worth a flutter on.
The hot favourites are Chelsea, as they have been for most of the season, with Antonio Conte's men ranked 1/3 odds-on to reclaim their title. 2015/16 was a miserable season for Chelsea as their title defence under Jose Mourinho disintegrated, leaving them in mid table and him out of a job. The recovery under Conte has been remarkable and they hold a nine-point lead over second placed Tottenham heading into February. Their most recent match saw them negotiate a tough encounter with another contender – Liverpool – and emerge unbeaten, and they will be hard to stop now. There was a period before Christmas when the Reds were blasting aside all opposition and looking like they could seriously claim a first league title since 1990, but things have gone badly awry for Jurgen Klopp's side since the New Year. A horrific January saw them suffer a 2-3 home league reverse to relegation strugglers Swansea and exit both domestic cups. Had they lost to Chelsea, they would have set a new record of successive home defeats, but they avoided that with a 1-1 draw. It still leaves them 10 points adrift, although a top-four finish would be a real improvement on last season's eighth-place finish, and their odds for the title have lengthened to 16/1.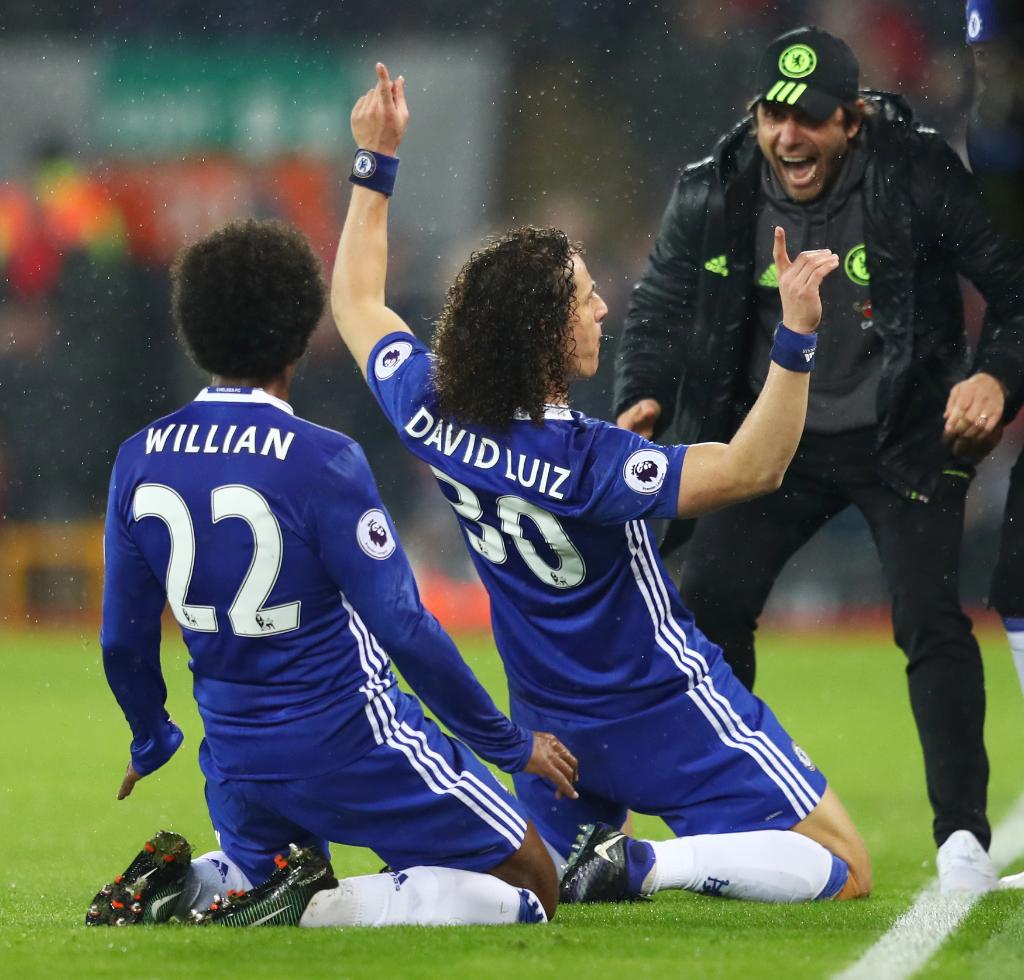 Arsenal are another side that felt they could mount a serious challenge during the first half of the season but have endured their usual fall-away over the winter period. This culminated in an awful 1-2 home defeat against Watford in their most recent match – a game they really needed to win to close the gap on Chelsea. The loss leaves them nine points behind and with their next game being at Stamford Bridge; it could all be over for them by the weekend. It is all very similar to the fading of their title hopes last season, which saw them finish runners-up, although the bookies still have them as 18/1 contenders. Finally, second placed Tottenham also fluffed a key test when they failed to beat rock-bottom Sunderland in the recent match, ensuring they also remain nine points off the pace. Spurs finished third last year, which bettered the expectations of many but still felt disappointing in the end, as they could have won the league – and the bookmakers have them on 12/1 to pull it off this year.
Comments
comments